9 July 2021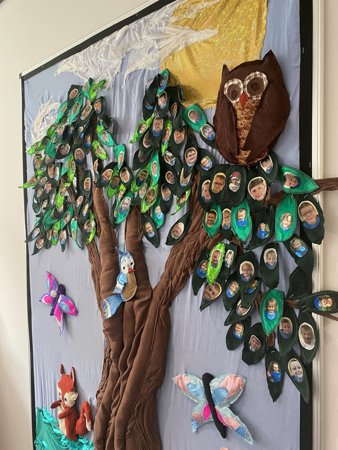 The Tree Room is officially open!
Sir Lindsay Hoyle and Father Peter opened our new nurture room this morning, we're so proud to have such wonderful provision in place for our children and families. Lorna now has a base to continue the exceptional work she does and to offer well-being support in a private safe space that gives our children an outlet for their worries and anxieties.
Thank you to Elliott in Year 1 and his Dad, who came up with the original idea for the 'Tree' as an acronym
Trust
Respect
Emotional resilience
Everyone
Lindsay Hoyle was then interviewed on the Throne of Words by Year 4 - who asked such thoughtful and insightful questions! We're very proud to have hosted the speaker - the children even asked for an invite to the G7 Summit! Let's hope!
The TREE Room