Emma Carroll Author Visit!
16 May 2023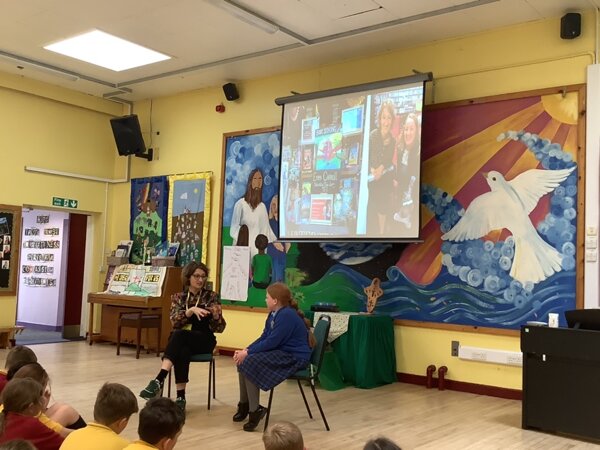 Today, Year 6 had the pleasure of visiting our nearby neighbours, St. James' to meet award-winning author Emma Carroll. Emma has written many well-known books like 'Letters from the Lighthouse', which the children read in Year 4 and 'Secrets of a Sun King'.
Emma spoke to the children about her latest book 'Escape to the River Sea', which is set in the Amazon rainforest. She discussed her writing process, more about the Amazon, some of the animals involved and read a few extracts too! A few lucky Year 6 children even got to ask some questions.
We had a great afternoon and our library is now stocked with lots of copies of her latest book!