28 November 2022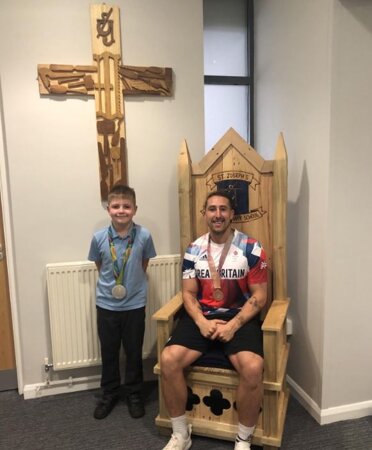 If only every Monday started like this!
Today, Year 5 and 6 started the week with the Olympian Dan Bibby! Dan played rugby 7s for England and Great Britain, travelling the world and making his hobby a career. The children asked Dan lots of questions about the highs and lows of his career, his life outside of rugby, what drives him and lots of other thought-provoking questions.
Dan even brought in his bronze medal from the Commonwealth games and his Olympic silver medal, which was surprisingly heavy! What a start to the week!
Dan Bibby - Olympian