Nelson Mandela's Bodyguard visits St Joseph's!
22 June 2022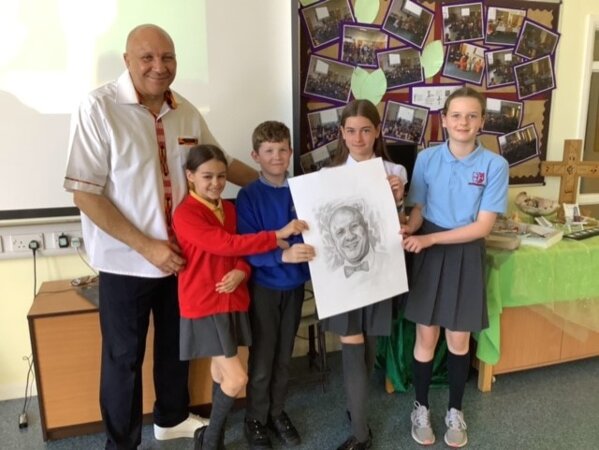 We were so fortunate to listen to Chris speak today. He told us his life story; from a shanty town in Durban, South Africa, and the racism he experienced to his fight against the injustices of Apartheid and his time spent by the side of Nelson Mandela as his bodyguard, meeting Her Majesty The Queen and staying at the White House!
Chris had us all enraptured as he educated us on what it was like to grow up in South Africa and the truly harrowing experiences and injustice that he and other black South Africans faced. Chris' message was one of tolerance and respect for one another as well as forgiveness and reconciliation. What he said was perfectly in-tune with the daily teachings in our school as we 'Follow in the Footsteps of Jesus' accepting one another for the unique individuals that we all are and treating everyone we meet as we would wish to be treated ourselves.
The Year 6 pupils from across the four schools were impeccably behaved and a real credit to their schools and families. They broke bread together, played and built relationships in preparation for moving on to High School together before sharing the most beautiful Mass together in our church.
Chris has promised that he'll come back next year so that this can become a wonderful tradition for our Catholic community.