Remembering the Chorley Pals
11 November 2020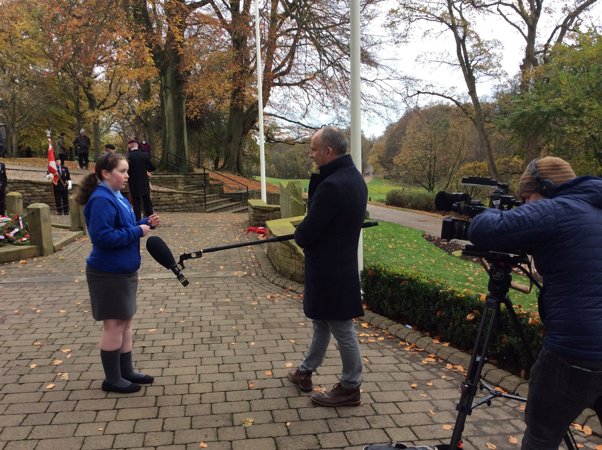 Remembering the Chorley Pals
As part of our creative curriculum, Rivington and Yarrow class have been learning about World War One, with a particular focus on the Chorley pals - men of our town and parish.
We created film trailers to bring their stories to life. With the help of Mr. Halstead, we were able to use drone cameras to turn our school field into no-man's land. We're so pleased with how they've turned out - even Granada news wanted to speak to us and we made an appearance on TV!
On Remembrance day, Year 5 and 6 visited the cenotaph to lay their home-made wreaths and pay their respects on the eleventh hour of the eleventh day of the eleventh month. Men from the British Legion paid us the biggest compliment of the day when they said that our wreath laying was, "Better organised than the British Legion itself!"
We were met there by Granada tonight who were doing a piece on our '1916' War movie trailer that we had sent to them earlier in the week. Some of our children were lucky enough to be interviewed about the movie and our WW1topic that focused on the members of St.Joseph's parish who served in the Great War, some of whom had phenomenal stories. We featured on the evening news much to everyone's excitement!
The day was capped off when we happened across a man dressed in WW1 replica clothing in the park. He stopped and explained the items of clothing and kit one by one which reinforced the learning year 5 had done on the standard issue soldier's clothing from WW1.
We will remember them.